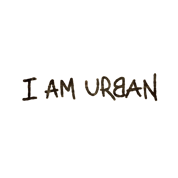 Eleven-year-old Urban Grimshaw doesn't go to school, he doesn't read, write, or follow rules. His mother is addicted to heroin and no one knows where, or even who, his father is. He's always in trouble with the police, but neither they nor the local kids' home can keep him down. He's earned the title of Britain's most runaway child, with an appearance on Crimewatch as proof.
Urban may not have parents to rely on, but he does have The Shed Crew. A gang of disaffected kids aged between ten and fourteen; no strangers to drink, drugs and sex, the crew spend their days sitting around a campfire smoking weed, drinking, or stealing and setting fire to cars. This is all they have; no future, no choices, and no one seems to care…
Chop, a straight-talking, disillusioned ex-social worker who, like many living on the margins of society, has lost hope of a better future and relies on cheap beer, drugs and acerbic humour to get through the days. Another no-hoper, worn down and worn out by the constraints of a failed system.
To add to his troubles, a drunken, opportunistic night with Urban's mother, Greta, proves to be far from the light relief Chop was hoping for, and, somehow, despite his better judgement, he finds himself dragged into Urban's life too.
Sometimes you can't just sit back and watch anymore; sometimes, like it or not, no matter the consequences, you have to do what you can to help. The question is who is helping who?
RICHARD ARMITAGE
ANNA FRIEL
CHARLIE HEATON
NEIL MORRISSEY
Directed by
Candida Brady
Written by
Candida Brady, Tiffany Sharp
& Bernard Hare
Director of Photography
Peter Field
Original Music by
Alan Snelling
Executive Producers
Matthew Mitchell and Guy Saner
Produced by
Matthew Mitchell for Circadian Pictures
Candida Brady & Titus Ogilvy for
Blenheim Films
and introducing
FRASER KELLY as URBAN